We sold our home a few months ago..
By selling it ourselves, we saved over $18,000 in real estate commissions (I kid you not!)
And I'd love to tell you how that works, because I cannot understand why just about
everybody doesn't do this.
In addition, we sold the house for $30,000 - $50,000 more than it was thought,
(by four different real estate agents), that we would probably get in this market.
(I know, this all sounds like an advertisement for something, but it's just me, unpaid, I promise :)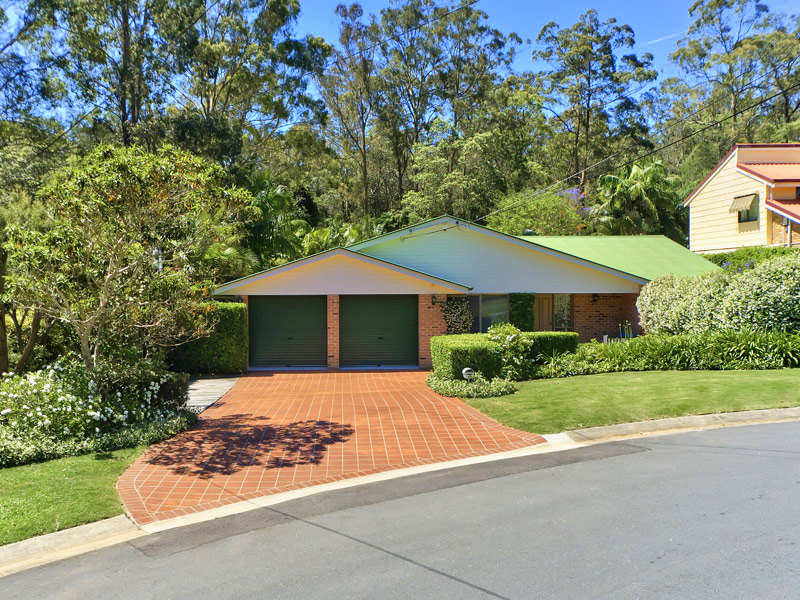 This is a picture of our house. It's a nice house, so it wasn't too hard to sell, but more about that later...
(He doesn't know that I am putting this up, but he's already advertising himself on other sites,
so I hope he won't mind).


If you click on the blue link, the site will explain how it works.
Basically, for $395, Scott listed our home on realestate.com (the largest real estate web site
in Australia), plus 8 other real estate web sites. I think we might have paid
a little bit more to put our listing at the front of the pack, but I'm a bit fuzzy on the details now..
For that price we could send in up to 24 photos, and as much writing as desired.
Or, I could work with Scott to write out the script. He was happy to do it all himself, to
just give advice, or to have me write up whatever I managed myself.
We were able to change the photos or script at any time.
My reasoning is this: Almost 100% of people looking for real estate use the internet to find properties. In fact, many real estate companies don't even work out of a traditional office anymore. People don't come in off the street, they phone or email after seeing an internet listing. Ergo: all you need to sell your house is to be on the major RE websites and be contactable. Then to show people through the house, which Scott would also have done if I had wanted him to. Why pay huge commission fees?


Here
is the listing that went up. All I had to do was email the details and photos to Scott
and he took care of everything else.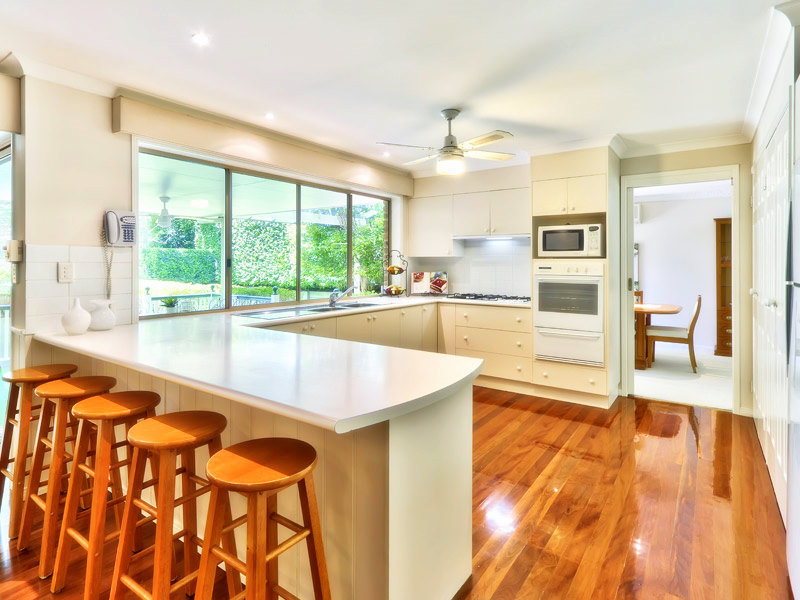 We also spent $200 on a good photographer. We could have done that ourselves, but not as well.
Included in the price of our listing was a 'For Sale' sign that was delivered to our door.
Most helpful of all was ...
..All of the Advice, Support, Direction and Back-up from Scott that you could ever want or need!
This was the part that amazed me the most - Scott was happy to spend all the time in the world
(on the phone; we've never actually met), giving great advice and talking me through everything.
I tend to have lots of questions but he never rushed me. He was always lovely :)
He also phoned me every few days to catch up on how I was going with it all.

There is no doubt that his input helped us to achieve the best outcome.
And, at the end, when we had several interested buyers all wanting the house, and I got a little nervous,
I passed it all over to Scott and he took care of all the delicate final negotiations from there!


So.. what did I have to do?
Well, I spoke to people on the phone and showed them through our castle.. (I wish!)


Showing the house was really the best part, since no-one else knew the house and how well it works as much as I do!
I also took some important, common sense steps to get the house ready for sale..
Spring-Cleaning:
Our home was 19 years old and we were trying to make it look like new..
This means starting at the ceiling of each room and working your way down.
Fans and lights cleaned. (I spray-painted the detached fan blades white again, after cleaning.)
Curtains washed and ironed. Walls, doors and skirtings cleaned and painted where needed.
(I tend to paint a few walls each year, so we didn't have too much that we needed to do.)
Windows washed and window tracks cleaned out. Everything washed and dusted.
Cupboards tidied, scrubbed out or painted, and emptied where possible. (We put what we could into storage.)
The outside of the house, the driveway and the paths washed down.
(We hired a company do this. You can get your roof done too.)
And a great garden clean-up and fix-up: mow, trim, edge, hedge, weed, water and fertilize, tidy up.
Minor Repairs:
You may choose not to make major repairs, but the minor things like loose doorknobs
and 'sticky' sliding windows and doors are easy to fix. (A hardware store will
and effective use of your time and effort.
I found that you can buy this laminate tape for about $1 a metre. You cut it to length and iron it onto the shelving.
Voila!
De-clutter and De-personalize:
Basically, take away anything that is not adding to the home, or that is unnecessary.
This includes extra furniture or belongings, and anything untidy or not lovely.
(For example, I stored away half of my thousands of books, much as I love them being everywhere.)
We used a local, rented storage facility.
Then remove family pictures, most of those little knick-knacks we seem to collect, tea-towels in the kitchen (you don't want any evidence of 'work' to be seen - it shatters the myth that your house looks this way all on its own), and even the used soap, towels, floor-mat and shampoos in the bathroom.
(I had a box that I would throw everything into before hiding it in the top of a cupboard where it couldn't be seen. I got pretty good at changing the house over when interested buyers were looking through - then back again.)
Home-Staging
It's all about presenting your home at its best...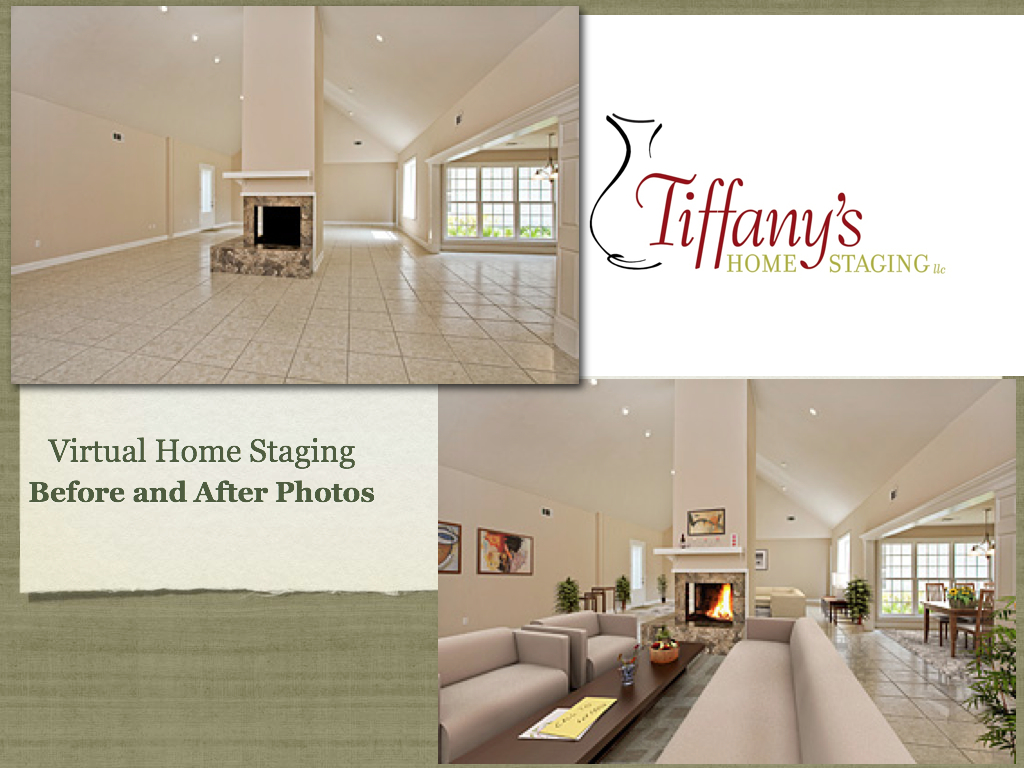 You'll find hundreds of websites that will explain how to stage your home, so you don't need me to
add anything here. As an example,
this
was the first web site I found when I just did a quick search.
Because some of our rugs, cushions and furniture were due to be replaced,
which rented us enough pieces to fill in the gaps.
It cost us about $1,000 to rent some contemporary pictures, rugs, lamps, a coffee table and kitchen chairs.
It wasn't all my taste, (a bit too Austin Powers perhaps), and I kind of hated the glass coffee table, but it worked for the purpose.
I thought the best deal of all was a house-full of new cushions, throws, ornaments and plants.
- for $100 all up! The price included having the home stager spend a few hours setting the house up.
Show Time!
This was my 'showing the house' routine:
Every thing clean, of course.
(Especially the bathrooms and kitchen. No stray hairs or globs of toothpaste)
Anything personal or work-related put away; fresh white towels in the bathrooms.
Fresh flowers throughout, and a fresh bowl of fruit in the kitchen.
All of the windows and curtains open all of the way, and all of the lights on, including lamps.
Some great music softly playing, chosen for my target buyer, which in my case was probably a younger family.
A light spray of Crabtree and Evelyn room spray throughout...
.. and we were set! An un-flustered and smiling hostess would be good too..
The Result:
We sold to a lovely young couple who came to see the house for the first time on the same afternoon
They couldn't come any other time, and anyway, I had a hunch that seeing the house alive
with happy family, smiling faces, beautiful flowers, candles,music, food and laughter couldn't hurt -
and the couple said that they fell in love with their new home right then.
Having several buyers bidding against each other fortunately sent the price higher than it would have been.
Cost to us:
$200 for photography
About $400 for the listing, (and for about 5 hours of great advice and phone support)
= $600 altogether.
(Money for house repairs and home-staging, we would have had to spend anyway.)
Cost to us if we'd gone with the usual Real Estate agent:
Almost $19,000 altogether, for photos, marketing and agent's commission.
Why wouldn't you sell yourself??
(PS You can read other testimonials about the service
here
.)